Exploring Parenting Styles with Sarina Behar Natkin
Episode 26
I find it so empowering to explore parenting styles with moms and dads. It seems as though once we become more aware of our style, our pattern, we become ever more able to move in the direction of who we WANT to be.
Listen in as Sarina Behar Natkin digs into the different styles, their history, and how to maintain a more balanced, connected approach to parenting. It was a fun and informative conversation that listeners are sure to relate to!!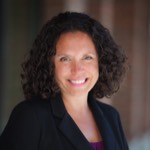 Find out more about Sarina and her offers:
www.sarinanatkin.com
https://www.facebook.com/SarinaNatkinParenting/
https://twitter.com/sarinanatkin
Remember that you can ALWAYS join in the conversation on the Live and Love with Joyful Courage Facebook Group – we would love to have you!!
Community is everything!
Join our community Facebook groups: